Sadly, Thursday and Friday were cancelled due to poor weather, and Saturday was run in half divisions, so only M1 and W1 got to race.
W1
A better start sequence than Wednesday put w1 off to a good start, pushing away from catz. Unfortunately catz were strong this year and caught us in the gut, but w1 powered on and rowed really strongly away from a very quick Exeter boat. Exeter helped us by catching a boat-stopping crab at 5 seat and we pulled away, lengthening the gap between us as we powered through the last 300m (Ella Duffy)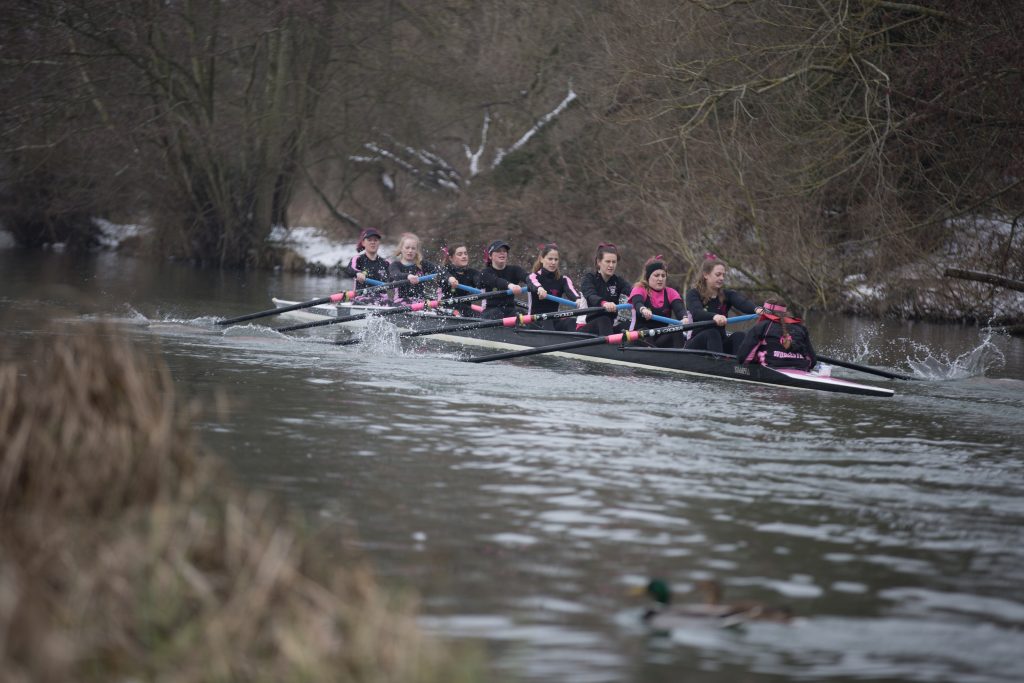 M1
After failing to catch Corpus on Wednesday, and two days without racing, M1 were more than keen to prove their worth by getting a swift bump on Somerville. A strong start brought them to within a boat length by Donnington Bridge, and they continued to gain as they rowed through the gut. The race then came to a fast conclusion as they exited the gut, coming up alongside Somerville, who knowing that the game was up made the wise choice to concede.
The day was not over yet, however. On to Div 2 and our old rival, Corpus Christi. The plan was simple: bump Corpus before they bump St Anne's, and go up two spots in the process. Another good start gained us some distance on Corpus, however they had managed to put even more distance into St Anne's, who then conceded early in the hope of avoiding being bumped twice. As we rowed under Donnington Bridge we heard Corpus cheering us on to catch Anne's, which we did, just after the gut. This time their cox left the concession as late as possible, and earned a bowball in the back for his trouble.
A near perfect day for M1, almost making up for the lack of racing earlier in the week. As for Corpus, we'll have to wait until next year. (Ben Phillips)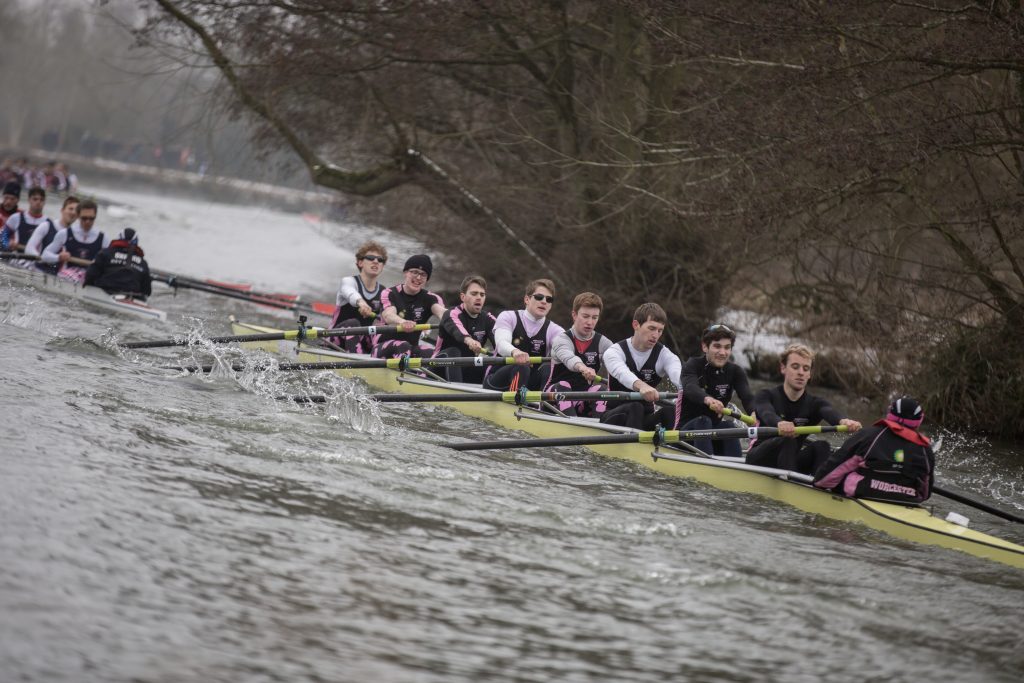 Race footage: